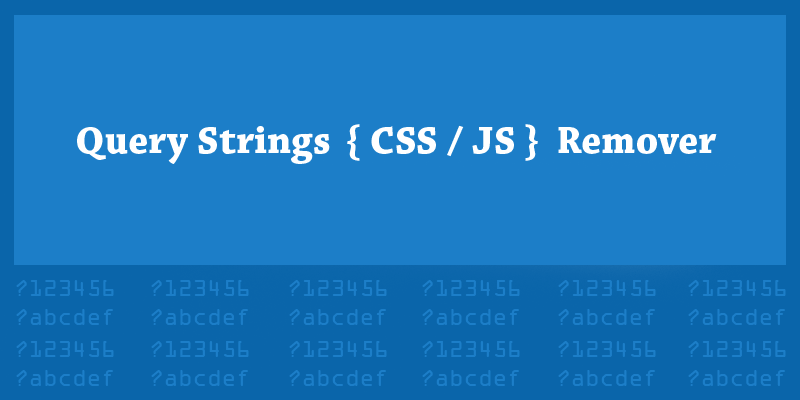 Query Strings Remover plugin removes query strings from your static resources like CSS and JavaScript files. It will improve your cache performance and the overall score in Google PageSpeed, YSlow, Pingdom and GTmetrix. Just install and forget everything, as no configuration needed.
After installing "Query Strings Remover" sure empty you cached resources in order to see the magic of this plugin.
Query Strings Remover does not use even 0.1% of your server resources, so you do not have to worry about adding this plugin on your blog or website.
How to Install Query Strings Remover?
Upload the 'query-strings-remover' folder to the '/wp-content/plugins/' directory.
Activate the plugin through the 'Plugins' menu in WordPress.
You are done, enjoy.
If you face any kind of issue with this plugin, please raise your comments below in comment section. Your comments and feedback are appreciated.