Looking for a new laptop? Buy one from these brands ranked for 2019 with their overall features, performance, innovation, value, support, review and most trusted models followed by consumer reports.
Since the modern laptops are equipped with efficient CPU, faster RAM, and snappier storage with greater capacities; the new features associated with each renowned laptop brands are bit more.
This is the reason why most of the students and businessmen turn towards investing in the well-known laptop brands which suit their needs instead of buying just anything.
In fact, a reliable laptop brand can offer considerably better efficiency and unrivaled echelon of portability with easier access to the user in their day to day task.
So the biggest advantage of owing a laptop is its compact design that allows us to carry it like a notebook and enables user to work anytime from anywhere. Since latest laptop models barely uses power, it can be operated on battery during a power outage.
In laptops' market there are dozens of brands available to look from. But, with so many options it's a really difficult task to pick a best laptop brand and once we compare its models, things could become quite chaotic. That is why we have evaluated a list of best laptop brands which has been ranked for regular users. All the suggested models are suitable for a student, a businessman, and so called enthusiast gamer.
Best Laptop Brands Ranked
These brands are ranked based on their build quality / durability, overall performance, specifications, value for money and many other factors which are required.
| Rank | Brands | Design | Innovation | Support | Value | Reviews | Total |
| --- | --- | --- | --- | --- | --- | --- | --- |
| #01 | Lenovo | 18/20 | 16/20 | 12/15 | 14/15 | 28/30 | 88/100 |
| #02 | HP | 18/20 | 16/20 | 12/15 | 14/15 | 26/30 | 86/100 |
| #03 | Dell | 18/20 | 15/20 | 14/15 | 12/15 | 25/30 | 84/100 |
| #04 | Asus | 16/20 | 14/20 | 12/15 | 14/15 | 26/30 | 82/100 |
| #05 | Apple | 16/20 | 12/20 | 14/15 | 14/15 | 22/30 | 78/100 |
| #06 | Acer | 18/20 | 18/20 | 12/15 | 14/15 | 12/30 | 74/100 |
| #07 | MSI | 12/20 | 16/20 | 12/15 | 10/15 | 22/30 | 72/100 |
| #08 | Razer | 18/20 | 18/20 | 12/15 | 10/15 | 12/30 | 70/100 |
| #09 | Microsoft | 16/20 | 16/20 | 12/15 | 13/15 | 13/30 | 70/100 |
| #10 | Samsung | 12/20 | 10/20 | 13/15 | 12/15 | 15/30 | 62/100 |
This score card is divided in 5 parts – Design (20 Points), Innovation (20 Points), Support (15 Points), Value (15 Points), and Overall Review (30 Points).
Best Laptop Brands: Trusted Models and Reviews Followed by Consumer Report
Below listed laptop brands are the best choices based on current market trends.
---
#01. Lenovo (88/100)
Lenovo is known to be the largest computer manufacturing company from China.
The original name of Lenovo was Legend Holdings; they changed their name from Legend Holding to Lenovo back in 2004 and in 2005 they acquired the former Personal Computer Division of IBM, the company that invented the PC industry in 1981.
The designs of Lenovo laptops tend to be Gray or Dark and Nondescript. They lack in style but come with strong build quality. They are renowned for quality components and hardware. Their laptops are reliable and lasts for a longer span of time.
Business, which requires durable and sturdy laptops prefer Lenovo brand first.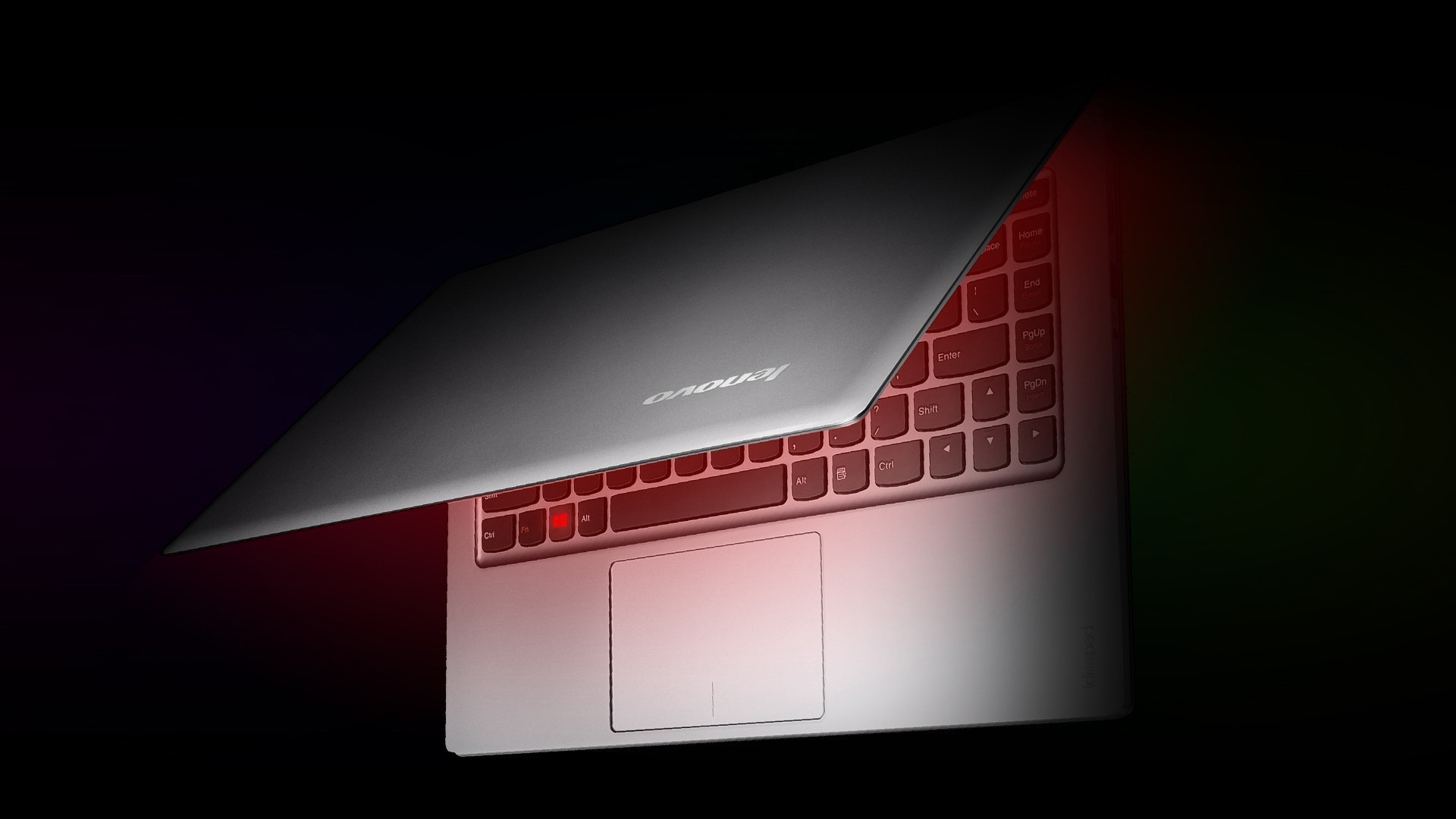 Lenovo offers wide rage of laptop models like ThinkPad (for Work), Yoga, Legion (for Gamers), Flex and IdeaPad.
Recommended Model: ThinkPad X1 Carbon
ThinkPad X1 Carbon offers the best combination of productivity, portability, performance and security features. For business users, ThinkPad X1 Carbon is one of the best choices we could recommend.
Pros: It features a vibrant HDR display, best-in-class keyboard, and long battery life makes the job easy. All these features are packed in an attractive and lightweight design.
Cons: Yet in our testing, it lacks behind in audio loudness and mediocre webcam.
---
#02. HP – Hewlett-Packard (86/100)
HP which is also known as "Hewlett-Packard" is one of the most recognized and valuable brands when it comes to laptops. They offer the laptop with a balanced combination of functionality and style and ranked higher among the consumer as well as office users.
HP laptops are mostly aimed towards a wide range of consumers like home users, office users, and students that is why it is ranked on 2nd rank on our list of best laptop brands.
So for regular uses go with HP brand.
HP too has comprehensive models like Spectre, Envy, Elitebook, Probook, Zbook, Notebook, Pavilion, Chromebook.
Recommended Model: Envy 13t
HP Envy 13t is a fantastic laptop which features a strong performance along with long battery life. We found Envy 13t an excellent option in an affordable package for those who love typing work more over anything else like students and business users.
Pros: It features world-in-class keyboard, solid performance, and exceptional battery life. All these features are fixed into the ultrabook class design and offer everything in great value.
Cons: It lacks little in display segment and audio loudness is satisfactory.
---
#03. Dell (84/100)
If you are a true Windows lover and want a perfect brand of a laptop which has unbelievable performance and supplies quality after-sale services then Dell comes first.
Dell is a renowned brand that has been designing laptops for masses in different price ranges. If you are looking for the best laptop brands that worth the money you spend, go with Dell brand.
Dell offers models like XPS, Alienware (for Gamers), Precision, Inspiron, Latitude (for Work), Chromebook.
Recommended Model: XPS 13
Dell XPS 13 (with 8th Gen Intel CPU) is the flagship model which is a much famous and reliable option for students and business users. The new model looks more premium and slimmer than its successor and it won't be wrong calling it a MacBook Killer. There are two models: one with Full HD 1080P (less expensive) and another one with 4K and touch screen (more expensive).
Pros: XPS 13 offers excellent performance, long battery life, and a vibrant edge to edge (InfinityEdge) display makes it look futuristic in such a small form factor. All these features are packed in either carbon fiber for a black model or glass fiber for the white model which makes it sturdy enough for rough uses.
Cons: We only cons would be in webcam section only which is positioned on the bottom of the display which looks up to the nose which making video calls.
---
#04. Asus (82/100)
ASUS is well known for its high-quality components and is the topmost laptop brand when it comes to affordability. Its laptops are available at different prices ranging from $300 to $2399 and the high-end models are aimed at premium users. Their designs are solid and pretty straightforward thus it ranked 4th on our best laptop brands list.
Recommended Model: ZenBook 13
Asus ZenBook 13 is a fantastic machine with solid performance and out of the box battery life. The ZenBook 13 features a dark blue (or dark navy blue) color which makes it look more refined. What amazed us here is its speakers, which is loud enough to watch movies and listen to music usually.
Pros: It features a beautiful design with solid performance and long battery life. Speakers are amazing considering its small form factor design and its vivid display is much better than most top-tier laptop models we tried yet.
Cons: It lacks little in the webcam section only, which offers a classic resolution for 2019.
---
#05. Apple (78/100)
When it comes to best laptop brands that know how to innovate and change the game, Apple stands foremost among them all. They have essentially revolutionized many an industry with their products.
Apple laptops are renowned for their quality and come with ease of using features. The overall design tends to be excellent and elegant, which is the main feature of Apple machines.
If you are not on a budget, then it is a good choice.
Recommended Model: MacBook Air
Apple recently refreshed its MacBook Air line and it seems they have adopted the new trend of bezel-less design with retina display which they used to offer in MacBook Pro models only. The new MacBook Air features butterfly keyboard design with the newer and bigger touchpad.
Pros: It is much thinner and lighter in design, the retina display looks wonderful. The Air models were always good in audio section; it is better now. Touch ID feature without the touch bar is an excellent feature this time.
Cons: It lacks behind in competition because of slower performance even with new chips. It is because the new system still uses dual-core CPU for better battery life and to defeat the heating issues. Price is another issue.
---
#06. Acer (74/100)
Acer is ranked as the 6th leading laptop brand on our list and is highly recognized by the public. It is common to see Acer devices in the internet café. Whether you want utility, ultimate portability or simplicity, you can go with Acer. Since they have everything for everyone it is not difficult to select their models.
Recommended Model: Aspire Swift 7
Acer recently recaptures the throne of world's thinnest laptop with just 0.35 inches in thickness while offering a vibrant display with a comfy keyboard design, and 4G LTE option (country-based) which we didn't find in most brands. Overall it is the best choice for those who seek ultra portability, and solid battery life.
Pros: It is incredibly thin which is the most attractive feature; aside from this, it features an attractive design with a bright vivid display, solid battery life to continued work for long hours, and a comfortable keyboard.
Cons: It is not as fast as other laptops or ultraportables and speakers are on the medium side.
---
#07. MSI (72/100)
MSI is well known for dedicated graphics cards and high-quality motherboards but now they have entered into Laptop manufacturing. While it is not the right choice for people on a very tight budget but their products have high-quality components that make sense to invest in. Their most of the laptops are available around $1,000-$1,500 in price and are most reliable one for mediocre and high-end users.
Recommended Model: GT75VR Titan (A Gaming Laptop)
If you are looking for a good gaming laptop then MSI GT75VR Titan is the clear winner here. MSI GT75VR Titan offers excellent graphics and overall performance. It can run even the most performance-hungry games while staying extremely cool utmost. It is the best choice for gaming, multimedia, and heavy-duty productivity tasks.
Pros: It features powerful CPU dedicated Graphics (NVIDIA GTX 1080) to deliver beast-like performance, and the super comfortable mechanical keyboard adds more value which doing intensive tasks. NVIDIA G-Sync display makes gaming experience jitter-free. We like the loudness of the speaker while playing some of AAA titles like GTA 5 and PUBG. The best thing is that it stays cool while playing games which is rare in gaming laptops.
Cons: There is only one downside I can raise; it is too expensive.
---
#08. Razer (70/100)
Razer is an American based company which is specialized in computer hardware and knows especially for gaming laptops. Razer Inc. is one of those company which has their deep footprint in latest technology like latest gaming equipment, wearable techs and all.
If you want something out of the box Razer's laptop makes sense to buy.
Recommended Model: Blade Pro (A Gaming Laptop)
The Razer Blade Pro is an excellent choice for gamers who want performance and portability at the same time. Truly saying it is one of the world's thinnest gaming laptop while maintaining the performance.
Pros: While it resembles the look of MacBook Pro, it is slim and attractive in design, overall it features excellent performance. There is a choice between a 4K NVIDIA G-Sync display, and a 1080P display, both as 120Hz refresh rate which makes the gaming experience jitter free. The sound experience is excellent and the keyboard is reliable.
Cons: It is expensive! It gets a little hot while playing heavy games. SSD could be faster.
---
#09. Microsoft (70/100)
Microsoft is a new contender on this list of best laptop brands and with their latest Surface Book and Surface Pro lines, they have already gained lots of attention from the users. Most of the models are sleek in design and facilitate touch screens to support Windows 10. Their laptops are dependable and function as advertised. If you want a premium design with a powerful system it is a worth to invest in Microsoft laptops.
Recommended Model: Surface Pro 6
Microsoft Surface Pro (famous in the 2-in-1 segment) was recently refreshed with "6". In this new refresh, they have improved the battery life and stepped up with Intel's latest 8th Gen CPU. Overall it could be the best choice for students and regular multimedia entertainment.
Pros: It features stabler performance with excellent battery life while maintaining a bright and colorful display. The comfortable keyboard design and the silky smooth stylus makes the artwork flawless.
Cons: Still in 2019, having no USB-C or Thunderbolt Port is a shame.
---
#10. Samsung (62/100)
Samsung has garnered a lot of reputations in the last few years for their products. It has been manufacturing laptops at different price ranges ranging from $249 to $1399. Whether you are on tight budget or have enough money, you can get the one that gratifies your needs.
Recommended Model: Notebook 9
After several versions refresh Samsung's Notebook 9 managed to offer fast performance, a colorful display, and long battery life. The NVIDIA 150MX GPU makes the system handle most of graphics work easily. It is lightweight in design but feels little common.
Pros: It is basically an ultra-portable laptop that packs in the decent specs, such as 16GB RAM, latest generation i7 Processor, and 256GB SSD. The only downside is that the laptop is little on the expensive side. Apart from this, you get the advantages of a sleek design, sturdy build, and portability. Battery life is exceptional with quick charge capabilities.
Cons: The keyboard and speaker both are okay for regular usage.
---
This is the list of best laptop brands on the market which can be considered as the best buy.
How to Pick a Right Laptop Brand?
If you are confused with the dozen of options, break your requirements into three parts as the brand name – hardware stuff – system software or operating system.
01. Brand – Budget – Service

Not all brands are same, we already saw the list of best laptop brands above and there is no doubt that all of them are designed for the specific need. So pick one which is easily available at your location, which has nearest service center (for future maintenance), and finally budget you would like to spend.
02. Hardware Specs
On mobile motherboard which is used in laptops, you may find numbers of the technical term. Like Processors, RAM, Graphics, Storage and Touch Screen. Here you need to make a plan what you need. Since these terms are always confusing we are briefing these in short.
Screen Size
The screen size is a major factor for any laptop. If you are a game lover then you should go for big screen above 15 inches. If you are a student then you need 12 to 15-inch laptop. For entrepreneurs, the laptop screen should be also on average size like 13 inches. Today, the laptops displays exceed 15 inches, the display size of many desktops. The drawback of these systems can easily weight triple times as much as an ultra-light.
Processors
Now we come to the master of all the things and work, the Processor. Processor helps the complete system to respond and process the data with particular clock speed. There are various generations of processors which are available in the market. Like – Atom, Pentium, Celeron, etc.
These processors and their generations basically describe the working speed of the system.
Nowadays there is stiff competition between AMD and Intel and these are the two major key-players in processor manufacturing industry. AMD has A, FX, E-Series, and Ryzen where Intel has Atom, Pentium, Core 2 Duo, i3, i5, and i7. They are for beginners, intermediate, more intermediate, gamers or professionals simultaneously.
If you are into gaming always go with Intel's i series or AMD's Ryzen series; the same thing applies to editors too who need high-end laptops. So try to buy maximum cores and stick with new generations.
Best ones are i3, i5, and i7. In addition to this always try to purchase a processor with cache memory at least 3MB. This also increases the speed of data processing and enables enough space for multitasking.
RAM (Memory)
The non-volatile memory of the system is also major things to detect while purchasing the laptop. The higher space (RAM) is helpful to process the data from the hard disk to the user. If hard-disk is larger, then the system will get more space to perform the programs all there would be fewer chances for system hang. But it should be compatible with the processor speed so it also big players in the working. There are many types of RAM available in the market like DDR2, DDR3, and DDR4. The latest one and fastest and economical is DDR4. So please confirm the RAM before purchasing it.
The second thing the laptop should have at least two slots for RAM so that in future if you want expands the memory you can expand it without removing the first one. Some subsystem comes with 2GB of RAM, some budget laptop comes with 4GB or 8GB of RAM and if you spend little more you may find some laptop models with 16GB which is definitely beneficial for High-End Games and CAD or Graphics Programs.
Graphics
You will find this option more confusing since there are tons of models, so indirectly you can prefer top contenders which are NVIDIA and AMD. You just need to pick one with better graphics memory. 2GB is essential for graphics-intensive works and 4GB is required for high-end gaming.
The most popular one from NVIDIA is GTX 1080 which is capable of playing all the heavy games with highest frame rates. For mediocre users, GTX 1050, 1060 and 1070 will be more than enough.
Storage
Hard Drive is a place where we store all small and big things like pictures, movies, and songs etc. This all need a larger space where it all can store. Actually, the large space saves money also which we spend on the external storage when storage runs out.
The hard drive should be at least 500 GB to 1TB. This will complete all your storing need. Hard Disk also improves the response time of the system, as it can easily deliver the data to the processor at a fast rate.
The hard drive is also a major key player in laptop selection.
Most new laptops are equipped with SSDs (Solid State Drives) which is 10x times faster than any tradition HDD (Hard Disk Drive) and it doesn't make any spinning sound, but it costs more than HDD.
Still for storage HDDs are the ideal solution because of its cost, but for performance, we must all must stick with SSDs.
Touch Screen
As technology is getting advanced, there are many systems you will find with a touch screen or 2-in-1 which have laptop mode as well as tablet mode. From a business point of view this option isn't useful but if you are a home user then you can think of using such features.
These are all the things you have to watch before buying a laptop.
Last but not least the price the budget should be under your control. So try to utilize the maximum value of money while purchasing the laptop with above tips.
03. System Software or OS
From the software point of view, you won't find many hurdles as there are very few things to choose.
MacOS
A Unix based system which is designed by Apple called MacOS. It is known to be one of the robust systems for graphics users and researchers as there is a very limited issue with MacOS regarding hardware issues since it is running on Apple's own designed hardware.
Windows
Windows is always known as one of the most flexible operating systems which are used in business as well as consumer world. Since Windows 10 is designed for all users; it is easy to operate and you will find better software support on this.
Linux
If you don't want to spend system software you will find Linux as a free source. In Linux, you will find numbers of Distributions which are free to download and use, like, Debian, Ubuntu, Linux Mint and etc.
If you are the newbie or just want the Internet and basic office programs then Linux is the cheapest and most reliable option.
ChromeOS
Based on Linux, Google has its own OS called Chrome OS which works on the Internet. If you are a fan of Chrome browser and 99% of your task is based on browser then Chrome OS is the best software for you. Even there are many budget-friendly laptops which packed with ChromeOS.
Conclusion
Your small research and this article about the top 10 best laptop brands will surely help you to pick the right laptop for you or for someone you are buying for.
If this review worth it, don't forget to share it and comment your feedbacks and opinions about the best laptop brands you're using, and let us know which are your favorite laptop brands from the above list.