Best Laptop Brands of 2020 with Ultimate Buying Guide
Share
Tweet
Share
Pin it
Are you searching for a laptop by the best brand? We've some of the best selling laptop brands available in the market by their performances and rankings.
Just a decade ago a few brands were into making and selling laptop computers. Fortunately, healthy competition in consumer electronics made the laptops affordable. Now it's no luxury to have a decent laptop computer with you.
Modern-day laptops are stocked with efficient CPU, faster RAM, snappier storage options like SSD and NVMe which offers you considerably better efficiency to finish regular tasks easily.
Today there are dozens of brand to choose from, how not one face difficulty to choose one for himself or someone he's buying for. That's why we've conducted research and evaluated a list of best laptop brands based on our various frameworks like the brand's overall market value, innovations they add, overall build quality, and after-sales service.
Best Laptop Brands
Not all brands are created identical. Every brand has its own research and their own innovations for its users.

Atul Kumar Pandey
Based on current market trends, this is the list of most trusted and reliable laptop brands by rankings; from the best to worst brands in ascending order. Let's start with the best one.
01: HP – The Best Laptop Brand
HP, "Hewlett-Packard" is an American company and in the computer sector, it's one of the most recognized and valuable brands.
It's common to see the HP brand around us. Most of the HP laptops offer a balanced combo of functionality and style, that's why they ranked top among the consumers. HP laptops are mostly aimed towards a wide range of consumers like home and office users. HP has comprehensive models like Spectre, Envy, Elitebook, Probook, Zbook, Notebook, Pavilion, Chromebook.
Recommended Models:
HP Spectre x360 (Recommended for Professionals)
HP Envy x360 (Recommended for Budget Users)
02: Dell – The Best Selling Brand
Dell is a US-based multinational computer technology company that empowers communities and customers to use the technology for benefits.
If you want the most durable laptop brand that offers the best combination of unbelievable performance and after-sale services then Dell is the first choice. Dell is a renowned brand that has been designing laptops for masses. Dell offers various laptop models like XPS, Alienware (for high-end gamers), Precision, Inspiron, Latitude (discrete line for business users), and Chromebook.
Recommended Models:
Dell XPS 13 and Dell XPS 15 (Recommended)
03: Lenovo – Affordable Brand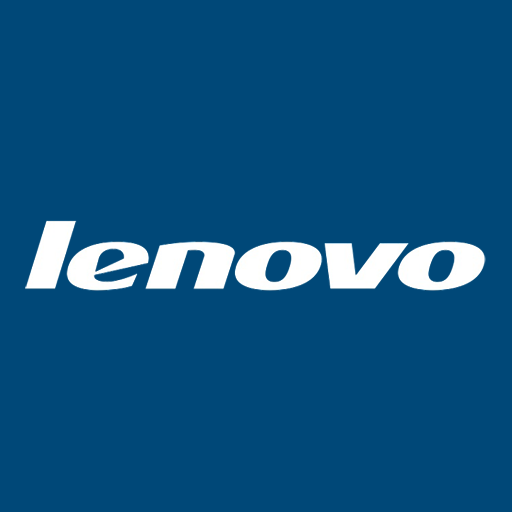 Lenovo is a Chinese computer manufacturing company. The original name of Lenovo was Legend Holdings.
Back in 2004 they changed their business name to Lenovo and later in 2005 they acquired the former Personal Computer Division of IBM, a company that invented the PC industry back in 1981.
Today they are known for quality components and hardware and their laptops are simply reliable to use and last longer. Lenovo laptops tend to be Dark or Gray and Nondescript. They might lack in style segment but offers a strong build quality. Lenovo has a wide range of laptop models like ThinkPad (for office users), Yoga, Legion (gaming lineup), Flex, and IdeaPad.
04: Asus – Most Admired Brand
ASUS is well known for its high-quality components and is the topmost laptop brand when it comes to affordability.
Its laptops are available at different prices ranging from $300 to $2399 and the high-end models are aimed for premium users. Their designs are solid and pretty straightforward while being a performance king that is why we ranked in on the 4th number on our best laptop brands list.
05: Alienware – A Tank in Force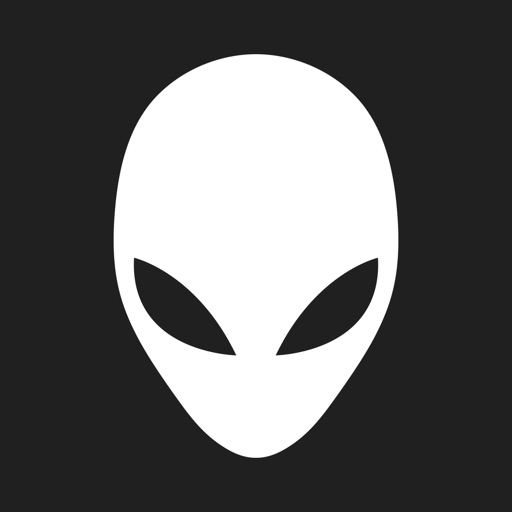 Alienware is an American hardware subsidiary of Dell.
Most of their laptop design resembles the look of an alien. This brand is known for its high-end gaming desktops and laptops and Dell has this separate line, especially for gamers. The worst side is they have no deal under $1000 which is the budget of most gamers. If gaming is your main job and you want a laptop for the same then Alienware is definitely the best brand.
06: Razer – A Brand for Gamers
Razer is an American based company which is specialized in computer hardware and knows especially for ultraportable gaming laptops.
Razer Inc. is one of those company which has a deep footprint in the latest technology like the latest gaming equipment, wearable techs and all. Most of their laptops' designs are a clone of MacBook Pro models: thin and lightweight, still, robust enough to compete against any hefty gaming laptops.
07: Acer – Friendly Brand
Acer is highly recognized by the public and makes laptop and desktop computers, tablets, smartphones, monitors, projectors, and cloud solutions for business as well as home users.
It's common to see Acer devices around us like in the offices, internet cafés, supermarkets, and also famous in the consumer segment. So whether you want a laptop for daily utility driver, ultimate portability, or just simplicity, you can go with Acer. Since they have everything for everyone it is not difficult to select their models.
08: Apple – Best Brand in Class
Apple is the most recommended laptop brand, and we think no one needs any introduction here. Apple knows it well how to innovate and change the game in the market, that's why it stands foremost among them all. Their research and development are remarkable and ahead of its time. They have essentially revolutionized many an industry with their products. Apple laptops are renowned for their build class and come with ease of using features.
Apple laptops are truly made for editing and productivity. The overall design tends to be excellent and elegant, which is the main feature of Apple machines.
However, some of their recent design changes are famous for serious critics (like – butterfly keyboard flaws, unbearable overheating issues due to its slim design) still they are better for creative users who look for easy to use and reliable daily driver.
09: MSI – Reliable Gaming Brand
MSI is well known for high-quality motherboards and dedicated graphics cards but now they have entered into a laptop's business.
While it's not the right choice for people on a budget but their laptops have high-quality components which are an investment. Their most of the laptops are available around $1,000-$1,500 and are the most reliable one for mediocre and high-end users. Gamers, editors or heavy taskers can choose the MSI brand.
10: Microsoft – It's a Brand Too
Microsoft is a new contender on this list of best laptop brands and with their latest Surface Book and Surface Pro lines, they have already gained lots of attention from the users.
Most of the models are sleek in design and facilitate touch screens to support Windows 10 out of the box. Their laptops are dependable and function well as advertised. If you want a premium design with a powerful system it is worth investing in Microsoft laptops. In the United States, Microsoft has a solid reputation and offers excellent service.
11: LG – A New Contender
LG is a South Korean based multinational electronics company.
They are known for a wide variety of home electronics like AC, Fridge, TV, Monitors, Projectors, Mobiles and more.
LG just took a step ahead and launched its initial laptop line to grab some attention from the laptop's market too. LG Gram is LG's only laptop series which is successful and still known as one of the best ultrabooks which offer an excellent battery life around 12 hours on a single charge. LG has nothing more to offer here, but whatever they have is the best in the market.
12: Huawei – Just a New Brand
Huawei is a Chinese multinational technology company that is a quite new contender in the industry of the laptop market. Even though they started late in 2018 in the laptop market, the brand has attracted a significant amount of users' attention. MateBook X Pro is an awesome laptop by value too; it also won our heart in a first look.
Since the tech support for this brand is very limited and outside China or doesn't exist at all, which led the Huawei brand to debut. We're leaving the decision on you to make your own choice.
This brand is also famous for 5G critics worldwide, the news says it could lead to a national security risk because its equipment could be used for spying by the Chinese government.
However, Huawei has repeatedly denied those allegations.
13: Samsung – Consumer Brand
Samsung has garnered a lot of reputations in the last few years for its tech innovations and consumer electronics.
So how can Samsung be behind in the laptop industry? Samsung also manufactures laptops for almost every kind of user including gamers. It has been manufacturing laptops at a different price point, whether you are on a tight budget or have enough money, you can get the one that gratifies your needs.
Samsung usually names their laptop lineup as "Notebook" and series are Notebook 9, Notebook 7, Notebook 5, Notebook Flash, and Notebook Odyssey (build for gaming).
This is the list of best laptop brands which can be considered as the best buy. To conclude everything just looks for the highest-rated brand, because they are reliable and trustworthy.
Laptop Buying Guide
After knowing what are all laptop brands list still, there are few (technical) things to look before jumping to a conclusion.
Let's see what are those common tips.
Pick a Platform (Windows/MacOS/Linux)
Most of us will say Windows OS because the majority of us are familiar with it or used it from childhood. Still, there are few OS like Microsoft's Windows OS some of them are Apple's macOS, Linux (Debian, Ubuntu, Manjaro, Fedora, and many more), Google's ChromeOS and more. Just make sure what are you going to or planning to use. Let's say if you looking for a laptop that supports the Linux platform then better look for proper driver support from the laptop brand or manufacturer. Otherwise, after purchase, you may face device errors or driver issues.
The same thing applies to software too, if your main job is to work on excel and word, better invest in Windows laptops which actually makes sense. Otherwise, on day to day basis you have to struggle a lot with software compatibility issues. Having a "MacBook Pro" is the dream of every editor. So editors should choose that. So be clear here first then step ahead for other tips.
Decide Form Factor and Size
These days laptop comes in various form factors like a normal laptop, ultrabook as in slim form factor, gaming laptop as in high end uses, and 2-in-1 convertible laptop. So choose wisely because anything other than a normal laptop is always expensive.
Now come to various sizes laptops come in…
11-12 Inch: Good for portability and extremely long battery life.
13-14 Inch: Offers the best combination of portability and performance.
15-16 Inch: Offers smooth performance as dedicated graphics are there.
17+ Inch: Good as in desk only laptop. Not made for portability but best for heavy-duty workloads and offers a bigger screen to work without additional display.
The 13-16 inch laptops are the best choice for almost any kind of user and you won't require larger or smaller ones unless you are planning to do something special.
Check for Keyboard and Touchpad
A laptop without a comfy-tactile keyboard makes no sense because you have better control of the tasks when the keyboard is easy to type on. The same thing applies to touchpad also, here you should look at the accuracy and sensitivity of the touchpad.
Some brands use low-quality touchpads to cut the cost, avoid them.
While comparing laptop brands these small things should be kept in mind. So, before making any quick decision making a swift look on the laptop's keyboard and touchpad quality.
SPECS are Everything! Don't Ignore it

Now, this is becoming longer which requires a dedicated article. Still, there are few things to look at. Just read ahead.
On the CPU side, Intel and AMD both are strong players. Intel offers Intel i7 > Intel i5 > intel i3 similarly AMD offers Ryzen 7 > Ryzen 5 > Ryzen 3. Intel i3 and Ryzen 3 is good for basic workloads. Intel i5 and Ryzen 5 is good for mediocre workloads. Intel i7 and Ryzen 7 is good for heavy workloads. You'll find a few series within the series.
RAM which is also known as the system's memory improves the overall speed of the laptop by buffering most of its ongoing data to its volatile memory. The bigger memory will be the snappier will be the laptop. Our recommendation is at least 8GB.
Storage is another thing which we need to consider. We'll leave it on you what size you want. Here we're just covering some technical parts. Just remember this rule M.2 NVME > M.2 SSD > SSD > HDD. In our opinion, anything above SSD is better. HDDs are decent too but they consume more power and wear off quickly.
GPU (Graphics Card) is yet another thing to look into. CPU alone can not handle extensive graphical workloads and creates a burning situation. That's why a discrete GPU is always needed to cut down the burden of CPU. You will find NVIDIA's GTX and RTX series line and AMD's Radeon series line. Based on your workload you can choose a better option for yourself. Editors and Gamers definitely use it.
The display of a laptop is the most missed section. So do a little research here too. All of us should always choose an IPS or VA display over TN. If you are looking for a gaming laptop then look for a display with more than 60Hz (VA and TN).
This is optional, but the inbuilt laptop's speaker is a thing too. If you really need a good one, better add this to the filter list.
Last is connectivity options like USB, USB-C, HDMI Port, SD Card Slot, and similar important ports. Considering all the future aspects consider a laptop with at least a USB Type-C Port. As it is becoming a standard for all the modern laptops it is required.
These are the most common specifications to look at.
Opt for the Best Battery Life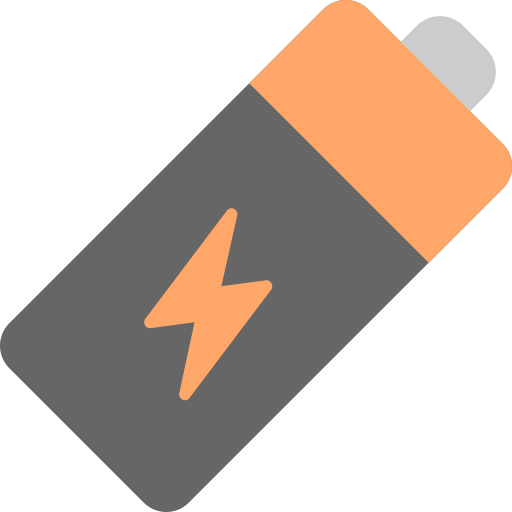 Now we come to an actual end here.
But just look for the battery life of the laptop. Most of the ultra-portable laptops offer a full-day battery life, where a normal laptop may give you about 6+ hours of battery life.
If you have selected a gaming laptop then forget the backup and keep in mind that no battery can run here for more than an hour or two while doing intensive work like editing for gaming. Just make a wise decision here, if there is an option to extend battery for better backup then do it while you purchase it.
Math, Math, and Math! Because it is an Investment Time
In the end, do your own maths and make small keynotes about everything you have read above and get ready for an investment.
Here's a list of things to look on priority…
Laptop Form Factor and Size
Keyboard Quality
Specifications
Just make a wise decision and buy the best laptop brand.
Conclusion
Your small research and this article about the best laptop brands will definitely help you to pick the right laptop brand for you or for someone you are buying for. Good luck.
About AtulHost
34 responses to "Best Laptop Brands of 2020 with Ultimate Buying Guide"