As a serious music enthusiast, pay special interest to carefully consider the type of headphones you invest in. With plenty of brands offering high-quality devices, specifications and features can help you distinguish between an entry level product and a premium design.
The modern headphone isn't solely about sound quality, the music needs to create an experience for the listener. You can decide between tougher cords or go entirely wireless. Weight plays a crucial role in headphones, you don't want to carry around a rock wrapped around your head all day. There is also the choice between booming bass for an atmospheric experience or going open backed for a more natural sound.
To understand the different brands and their prominent features, here's a guide that lists the best brands with their models.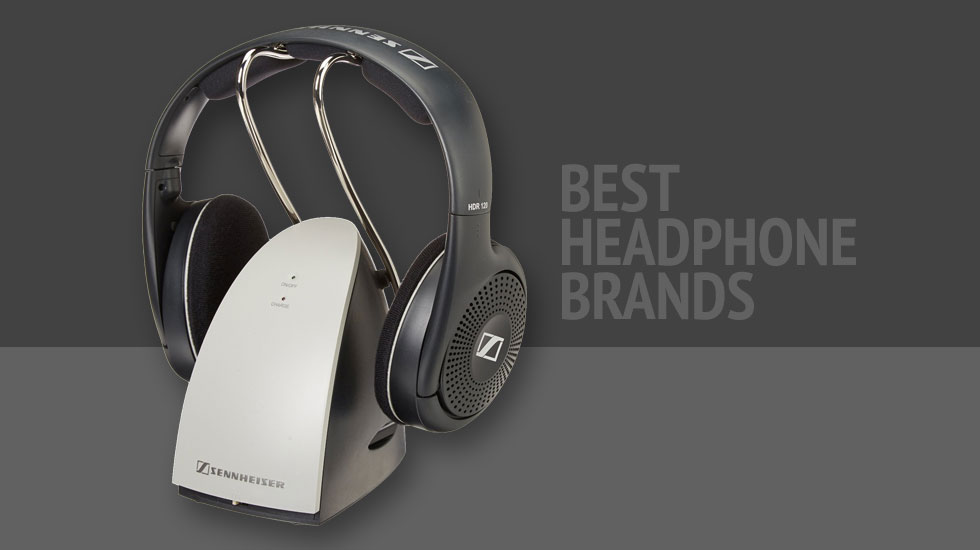 #01. Shure – Get Your Groove on!
The undisputed leader in creating over-the-ear headsets. Shure specializes in delivering a sound experience that blocks all background noise for a clear listening session.
While the price range is on the expensive end, Shure ensures that the money you pay for pays itself back with its stellar sound quality.
Overall, Shure is a strong choice for music lovers looking for a professional headset that offers unrivalled auditory engagement. Shure holds its leading position due to the number of options available – from sleek to bulky headsets. There is always something to choose for everyone.
#02. Sennheiser – No Compromise on Quality
When you hear the term 'music', you can be sure that 'Sennheiser' isn't far behind. The brand is famed for providing a balance between bass and treble for a complete audio experience. Sennheiser offers some of the most vivid and stylish headsets among all headphone makers in the world. All this without breaking your bank.
A praiseworthy aspect about Sennheiser branded headphones is you lose no sound quality from their moderately priced products. The higher range instead adds an extra layer of comfort and other user-friendly features. Sennheiser believes in providing the best sound experience to all the music lovers.
#03. Bose – The Music Comes Alive
Another top player in the headset industry that is known worldwide for its intense concert-like audio experience is Bose. The booming sound that Bose headphones deliver are unmatched and audiophiles agree that once you have heard the dominant sound quality – there is no going back!
The high standards set by Bose headsets can set you back on your budget.
#04. Sony – Be the Entire Town's Envy
The presence of Sony in the audio industry is well-known around the world. For decades, Sony has been the pioneer of innovative technology behind sturdy and stylish headsets. Very few companies come close to the sound output that Sony delivers. There is a reason that millions of fans blindly trust Sony with their products.
Buying a Sony headset assures you of quality service in the rare case of a defect. In the electronic world, investing in a few extra dollars is worth it in the long run.
#05. BeyerDynamic – Embark on a Musical Journey into Space
German manufacturers are known for their innovative design and quality products. The same concept applies to the headphones branded by BeyerDynamic. The company concentrates its efforts on achieving maximum sound lucidity with a durable build. With a fairly popular name in the market, you can't go wrong choosing a BeyerDynamic product to entertain you.
#06. AKG – Because Music is a Solitary Experience
Another German-based company with over 50 years of solid reputation in creating exuberant and technologically advanced headsets. AKG specializes in offering stylish and durable headsets with crisp sound quality across all price ranges. You just can't go wrong with a brand that helped make history's most iconic mics and headphones that were used for studio recordings.
#07. Beats – Be the Fashion Police
Although Beats is a new participant in the music industry, their growth is at an exponential rate. Beats creates headphones with a lot of importance given to style. The entire catalogue of headphones offered by Beats has something funky or a distinct visual appeal that immediately catches on with the audience.
#08. Grado – Pure Sound Zero Distortion
Of all the popular brands, Grado seems to provide the least number of choices as far as headsets are concerned. However, of all the released headsets, every one of them packs a punch for your money as Grado takes pride in creating headphones that deliver absolutely no distortion even at the lowest frequencies.
It's all about quality over quantity!
#09. Audio-Technica – Modify to your Heart's Content
The Japanese are the global frontrunner in technological advancements and it comes as no surprise that a headset company based in Japan was bound to be on this list. Audio-Technica wins big in favour of the customer as they are one of the few headset companies in the world that allow you to customize headsets as per your convenience.
#10. Philips – The Mark of Simplicity
While Philips needs no introduction to the electronic world, its headphones make headlines due to their cost-effective prices. Although they have very little to boast when it comes to innovative features, Philips likes to keep things plain and simple and that's that.  As far as quality goes, the headphones are durable and can handle rough usage.
Although Philips has lost its shine compared to its greatness from the 90's, the brand is still a reputed name in the industry.
Conclusion
With the ever-changing world of the music industry, a vast range of synthetic and natural sounds is incorporated into the modern-day tunes. For music aficionados to fully experience their favorite music without losing sound quality, a headphone capable of maintaining the sound pitch, vocals, bass, clarity, rhythm, etc. is a must.
Apart from the audio, another important aspect is – comfort. Being able to cover your ears for a snug fit is just as important for a headphone user. Sound isolation is an important element if you intend to maintain privacy. Your headphone should also be able to tolerate abuse to a certain level, durability is a defining trait in a premium headphone.
Every music lover desires something distinct to match their personality and style, hence the above 10 brands and their products have been chosen to please your auditory senses in the best way possible.