For the most part the idea of being able to record your screen is probably something that you associate with creating video guides and tutorials – which certainly isn't incorrect. Over the years that has become one of its most popular applications, largely due to the fact that it is such a natural way of doing so.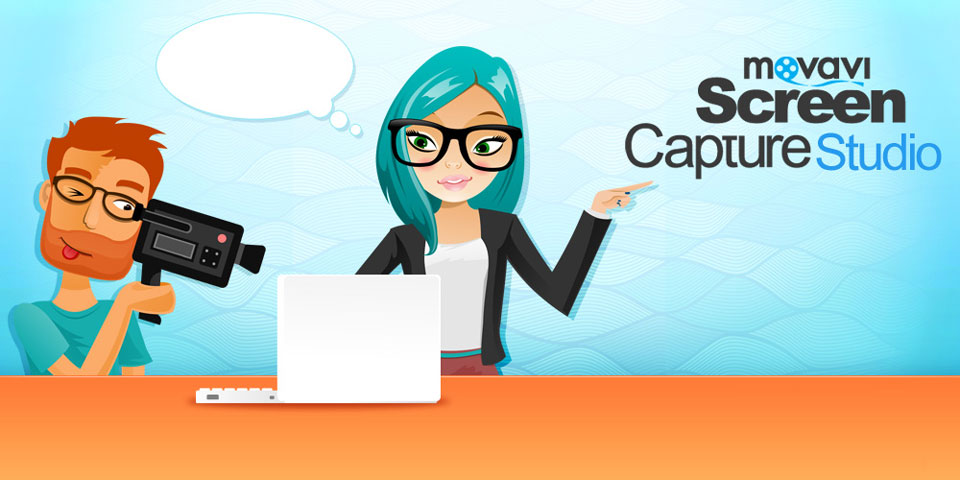 However there is a lot more to screen capture than just creating tutorials. Once you're able to record video footage from your screen you'll see that you can use it in many different ways – including to save Skype calls, grab online video streams from websites, record live webinars to watch later, and much more.
Of course the one thing that you need to pull all that off is the right software, and you won't go wrong with Movavi Screen Capture. It stands out from most other options due to how straightforward and simple it makes it to record videos, while at the same time also ensuring that you have control over every aspect of the recording.
When you use Movavi Screen Capture to record videos, you will be able to:
Configure the capture frame to record just a portion of your screen (or the entire screen) by repositioning and resizing it like a normal window, or using one of the presets.
Set the audio source to record from your speakers or from a microphone or some other third party device.
Select the frame rate and increase it for better quality or decrease it to conserve space.
Display keys that are pressed onscreen and record them so that the audience can see any keyboard actions that are taking place.
Highlight the mouse cursor to make it more visible and set a custom 'click' sound that is more noticeable too.
Schedule a timer that will automatically stop the recording so that you don't need to sit there and 'babysit' it.
Optimize the videos that you capture for any device or platform with the hundreds of presets available.
Regardless of whether you want to create video guides or tutorials of your very own, or just want to record some of your Skype calls – Movavi Screen Capture will help make that possible by giving you every option conceivable. The best part is that because of how intuitive it is it will only take you a few clicks to set up the recording, and you should be able to get started within minutes.
Suffice to say it is certainly an attractive screen recorder for Windows. If nothing else you should try it out so that you can get a better idea of what it is capable of while experimenting with its features and seeing just how easy they are to use.