It happens to all of us sometimes. Our most prized possession, our iPhone, loses all its data. It might happen because you accidentally dropped it somewhere and damaged it. You might have had to go back to factory settings to get rid of some errors. Or any number of other problems could have also come up.
Losing iPhone data is just about the worst thing that can happen. We store all our most important information on our iPhones. All of our notes, messages, pictures, videos, they're all stored on our iPhones. As such, losing that data can be quite harmful.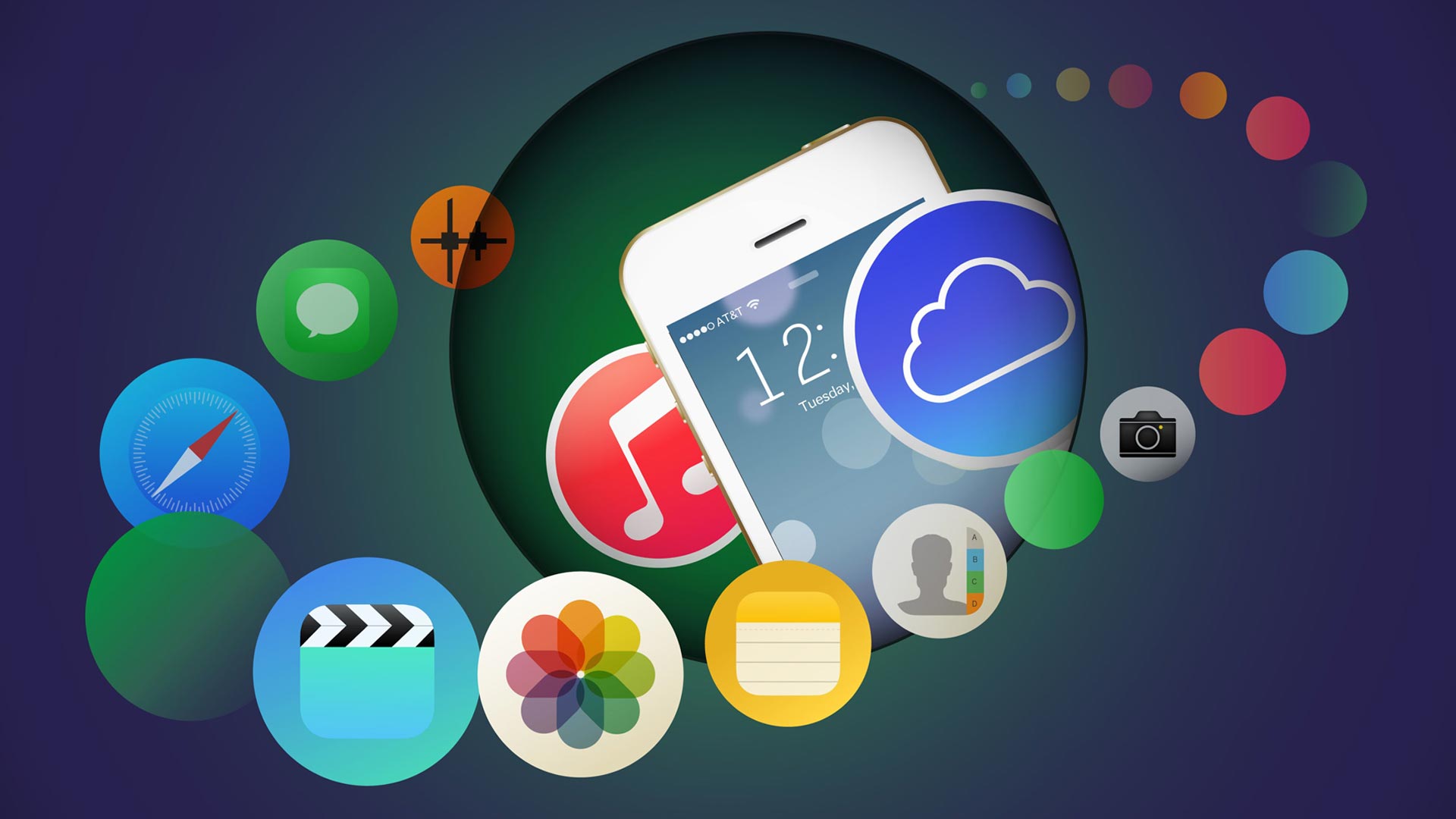 Most people know that there are two ways to recover iPhone data. You can restore a backup from iCloud or iTunes. However, both of these methods rely on you having created a backup of your entire phone. Very few people do that because buying iCloud space can be expensive, and the process is time-consuming.
Furthermore, even if you do have an iCloud or iTunes backup, you can't selectively restore data from it. You have to restore the entire backup. This might lead to some of your more recent data being lost.
However, iCloud and iTunes aren't the only ways to restore data. There's another vital method to recover deleted notes on iPhone as well.
This method that I'm about to tell you about also allows you to selectively restore the data you want, and ignore all the rest. Furthermore, it doesn't rely on you having created backups before as it can restore deleted/lost data from the iPhone directly.
Have you lost your valuables iMessages? Well, this method can also recover iMessages from iPhone!
But enough prelude, I bet you're wondering what it is.
Well, the most effective means of restoring data from your iPhone is to use a tool called dr.fone — Recover.
dr.fone is a third party tool that enjoys brilliant global reputation. It has been rolled out by Wondershare, one of the world's leading tech enterprises.
In this article, I'll show you how to recover all your lost data directly from the iPhone using dr.fone.
How to Recover Data from iPhone using dr.fone — Recover
The whole process of recovering data from iPhone is extremely simple if you follow the right steps.
Connect your iPhone to your PC using a data cable.
Install and launch the dr.fone application.
From the main menu, select the 'Repair' option.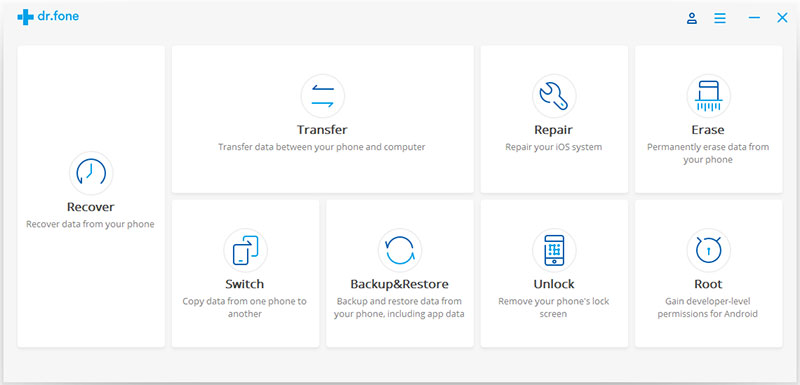 In the next step, you'll have to select the 'Recover from iOS Device' option in the blue left-hand panel.
Now, you can select that and also tick off all the other options from the main menu. If you want to recover the notes, select that. If you want to recover iMessages, select that. If you want to recover everything, then tick off all the boxes! Once you've done so, simply click on 'Start Scan'.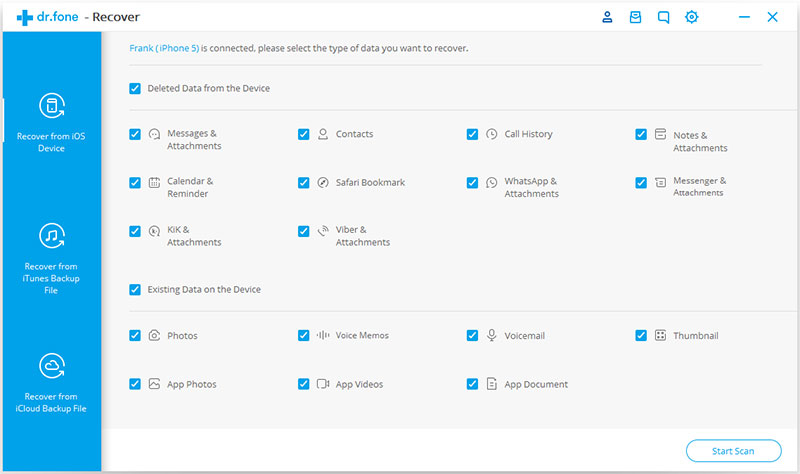 The scanning process will take a while, depending on how much content is being recovered.
You'll be taken to a gallery now. On the left-hand side, you'll be able to scroll through all the different folders. Click on them to be able to access their files in the right side gallery. Select the files you want to restore and then click on 'Recover to Computer.' or 'Recover to Device'.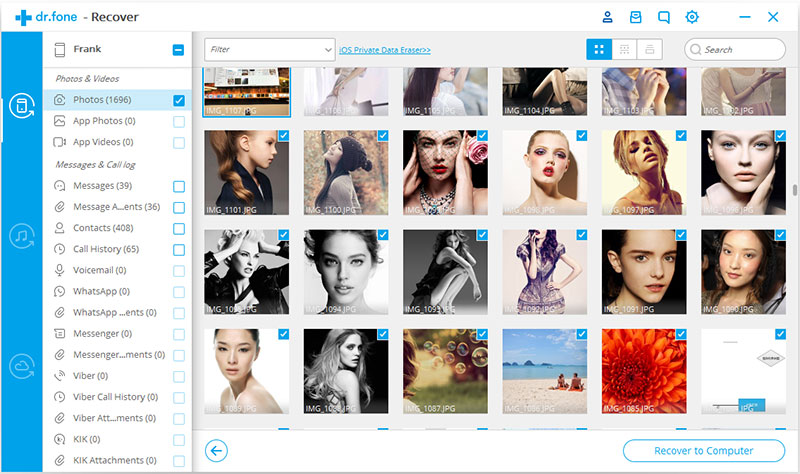 With these few short steps, you'll find that all of your necessary data has been restored to your iPhone!