Electric Scooters are becoming increasingly popular in urban areas. This is largely due to the fact that there is a proportionate increase in the need to find a substitute for cars. The population boom afforded by the high success rate in the 21st century comes at a cost. Although a lot of technological innovations have made life easier, certain aspects of life pay for this gain, such as with traffic lines. The more congested highways become, the greater the need for an alternative route, not to mention flexibility. There are a number of alternatives, such as hoverboards, but scooters present a more viable transportation solution to big city folk.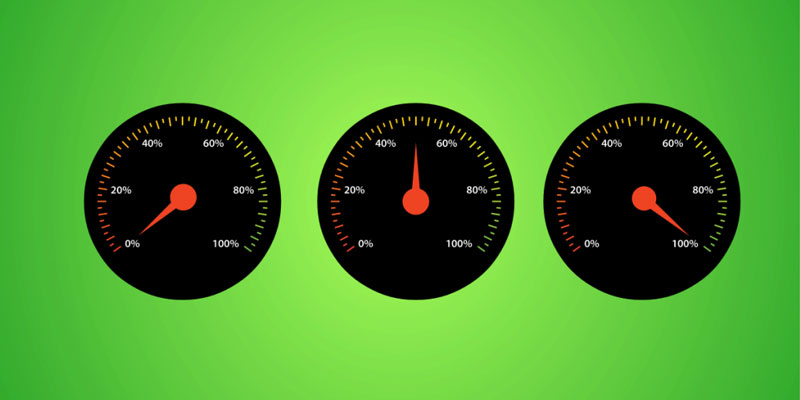 Some Benefits of Using Electric Scooters
Convenience: eScooters are small and easy to handle. A lot of other options are too, but these also offer a design that just feels more natural, such as the handles. Balance is more assured and the space to rest your feet allows for greater flexibility. They are generally lightweight, so after getting to where you need to go, you can easily pick them up and carry them around. Learning how to ride one isn't a factor either. They are among the easiest to use methods of transportation available.
Affordability: The fact that they are cheap is another great plus. Motorized scooters are sold at relatively low prices and are also cost effective since fuel is not a factor. This can save a lot of money that would be spent on gas all while also saving time by cutting past long traffic lines.
Environmentally Friendly: No gas means no pollution, a big win for those concerned about the environment, and a big win for e-scooters. Riding around with this offers users a clear conscience of knowing that they are contributing to the betterment of the air around them.
Top Electric Scooters on the Market Today
The growing demand for e-scooters has given rise to some interesting designs and models. The following is a list of three scooters that show why they are both a practical and an attractive buy.
This is a great electric scooter to start off with as it comes in a simple design. The L-shape is much like what you will find with traditional scooters, such as the old models that needed a push, though this boasts a slightly sleeker look than most. This doesn't mean the Razor E300 is lacking in features. A 250W motor puts the entire piece in motion, where it can run for a total of 40 minutes at a maximum 15 miles per hour, once fully charged.
The 24V battery is rechargeable and takes 12 hours to reach maximum charge. All these components are barely noticeable, which is the reason this e-scooter looks as good as it does, and they aren't evident in its weight either.
Measuring a mere 46lbs, the scooter is fairly easy to handle, despite being able to hold up to 220lbs in passenger weight. The tubular steel frame allows for that sort of durability while also giving the scooter its firm and rigid structure. Two rather thick 10-inch pneumatic tires add to the scooter's tough features. A hand brake suspends the back tire's motion when needed.
The Razor E300 doesn't feature all that it can, such as a folding capability or suspension, but it is simply one of the best scooters available when it comes to durability. It is also highly affordable.
If you are looking for sheer convenience, then the Glion Dolly e-scooter is the number one pick, given just how light it is. At a mere 26lbs in weight, the portability of the scooter is already ensured, but it goes beyond that. The entire structure can be easily folded, slipped into a bag, and carried to wherever you need to go with it. The aluminum frame is also designed in such a way that it can stand on its own. Other than its easy portability and handling, the Glion Dolly features all the standard features you would expect from an e-scooter, including a 250w motor.
The rechargeable battery performs well, considering its short charging time of just 5hrs, after which it can run for a total of 15 miles. The top speed is the expected 15 miles per hour.
The Glion Dolly isn't very durable and it has small tires. It is for those reasons that use is best restricted to areas with smooth pavements. Other than that, it is a great buy, and there are few more convenient scooters than this.
#3. Uberscoot 1000W Electric Scooter
Tough, powerful, and convenient, the Uberscoot e-scooter makes an attempt at offering it all. The 1000W motor begins on what is to be a run of impressive features by allowing a top speed of 25 miles per hour. This mark is also enabled by the three 12V battery system that can keep it going for up to 10 miles. This system can be upgraded to extend the distance it can cover after a single charge.
It takes no more than 8 hours to fully charge the batteries once drained. Regarding build, not only is it durable, but it comes with a number of convenient features as well. The most obvious of these is the protruding seat that it features. Unlike most other scooters, you can rest your legs while on the move, and the handling isn't too bad either. It can also carry up to 265lbs in weight. Despite its rather rigid looks, the scooter can be folded, once the seat is removed. Two 10-inch pneumatic tires make rides as smooth as can be.
This Uberscoot is made special by all the features it manages to include. This makes it one of the best e-scooter available.
Conclusion
The more congested cities become, the less space there is for cars. Soon, e-scooters will go from being an optional requirement to a more necessary one. With all the different designs and capabilities that arise from this demand, the more genuinely interesting these scooters become, and owning one will be something everyone will genuinely want.