This time in tech updates I'm going to update 2 biggest laptop manufacturer which are Dell and HP, based on user's request I have written an in-depth review on Dell vs HP laptops and compared which is the best laptop brand in between them.
First of all brand name is really nothing except a sticker affixed to the product. Selecting a better laptop from these two HP and Dell laptops is really very difficult for a customer. The customer must take care that what they are going to purchase and what is its specification, price, durability, maintenance etc.
HP and Dell are two names which are very popular and undoubtedly count in some of the best laptop brands on the market.
If you've gone shopping for a laptop in the last, decade, you've undoubtedly run into two manufacturers, either Dell or Hewlett-Packard. They are obviously omnipresent in any small town of the country.
Both are the excellent laptops manufacturers. In some cases, both manufacturers make market leading devices, therefore is very difficult to choose between both of them.
Dell and HP both are known for the best brands in the world when it comes to laptops. They provide a great value for what you spend to buy a computer. So it is difficult to determine the best laptop brand from these two. Making a decision based on the following criteria will help you to decide the best laptop that suits your needs. Further it also depends on the customer pocket and specifications that meet to their unique needs.
Best HP vs Dell Laptops in the Market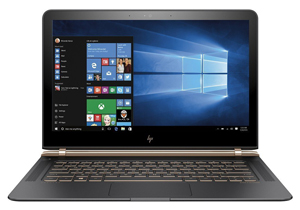 This is design and technology taken to a whole new level. Artisan materials and striking craftsmanship create an experience unlike anything else. With a uniquely stunning design 10.4mm thin combined with impressive performance with Intel® Core™ i5 or i7 Processor, this luxurious laptop is completely irresistible.
6th Generation Intel® Core i7-6500U (2.5 GHz, up to 3.1 GHz, 4 MB cache), Windows 10 Home
13.3″ diagonal FHD IPS UWVA BrightView Corning® Gorilla® Glass WLED-backlit (1920 x 1080) non-touch, Bang & Olufsen Quad speakers
8 GB LPDDR3-1866 SDRAM, 256 GB PCIe® NVMe™ M.2 SSD, HP Imagepad with multi-touch gesture support
802.11ac (2×2) and Bluetooth® 4.0 combo, HP TrueVision HD Webcam (front-facing) with integrated dual array digital microphone; 2 USB 3.1 Gen 2 (Type-C™, HP USB Boost, Thunderbolt); 1 USB 3.1 Gen 1 (Type-C™, HP USB Boost); 1 headphone/microphone combo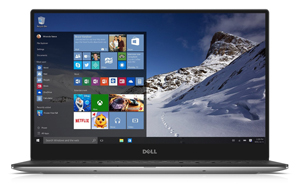 Dell XPS laptops deliver a smooth user experience to business professionals with their ultra-portable, versatile and innovative flip-hinge design. Dell always do best in business as well as consumer segment but with Dell XPS they brought a hybrid system which is perfect for all kind of user.
5th Generation Intel® Core i5 5200U (2.2 GHz, up to 2.7GHz, 3 MB cache), Windows 10 Home
8GB Dual Channel DDR3L-RS 1600Mhz
256 GB SSD Storage; No Optical Drive
13.3 Inch WQXGA+ (3200×1800) LED-lit Infinity Touchscreen
Biometrics: FastAccess Facial Recognition, Silver Chassis
Specification and Performance
No doubt, Hewlett-Packard will be considered as a king if we concern about features and performance of a laptop. These laptops are designed keeping the fact in mind that it is an entertainment oriented device with lots of features. But, Dell laptops have still more to improve in many aspects to get its popularity. Except this there is no major difference in performance of these two brands.
Appearance and Hardware
The customer has a list of choices in Dell laptops because it provides specific models and designs. Dell laptops are available in different colors with eye catching impact, while HP laptops have fewer design choices and colors, with grey or black the only available color choices.
There is a noticeable difference between Dell and HP laptops. It is their appearance. Dell laptops seem to have a standard look while HP has a polished appearance. That's why many people think that HP has more attractive laptops than Dell.
These days these laptops are available with latest and higher specification or configuration. Intel i3 i5, i7 processor laptops which provide 500GB to 1TB hard disk capacity. The internal memory RAM can be ranged from 2GB to 6GB or more. These are the costlier laptops in comparison to Core processor Laptops. When it comes to components there is not much difference since they are built by contractors. Their motherboards are produced by Mitac, Foxconn, ECS, Asus etc., and hard drives are produced by Seagate, Hitachi, Samsung, etc.
Customer Service & Warranty
It is the most important point to notice before buying a laptop is the customer service and warranty. Really, Dell is the winner in this case. Dell is very popular among their customers for their excellent customer service and warranty options. Their website is also very user-friendly.
HP also provides better services and support through its website but it is a little lesser in comparison to Dell in this concern. Both the manufacturers provide accident coverage but Dell has a more proven record.
Price
Price is the main factor if you go to purchase any such laptops. Basically, the price hikes according to its hardware specifications. Many people buy Dell and HP laptops rather than other brands. The price is certainly one of the biggest reasons for that. Dell has been able to sell their computers at a relatively low price in comparison to HP. They avoid selling through retailers and pass those savings to their customers. HP uses both methods to sell their laptops. Therefore their prices may be slightly higher than the same configurations of Dell. Dell computer starts with a range from Rs. 24000/- to Rs. 65000/- or more depends on your hardware specification. The same configuration HP Laptops will have a little higher price.
Related: 10 Best Laptops Under 500$ for 2017
Final Verdict
HP doesn't have the standard gaming line-up that Dell has in the Alienware brand. Alienware may not be the only gaming system on the market, but the Alienware leads the gaming category.
Both Dell and HP have best laptops on the market. It's difficult to take a good decision based on other factors. So if you are comfortable spending more to have a warranty option, consider a Dell laptop over HP, because of their excellent customer service.