HDD vs SSD: Which One is Better?
Most of us buy computers, gaming consoles, laptops, servers or any device with storage options and we all notice HDD and SSD terms most of the time. What are they? Which one is better? Let's check them out in detail.

Hard Disk Drive (HDD) and Solid State Drive (SSD) both are the most used storage hardware units and being utilized from our home to industrial data centers. Both HDD and SSD has its own advantages and disadvantages.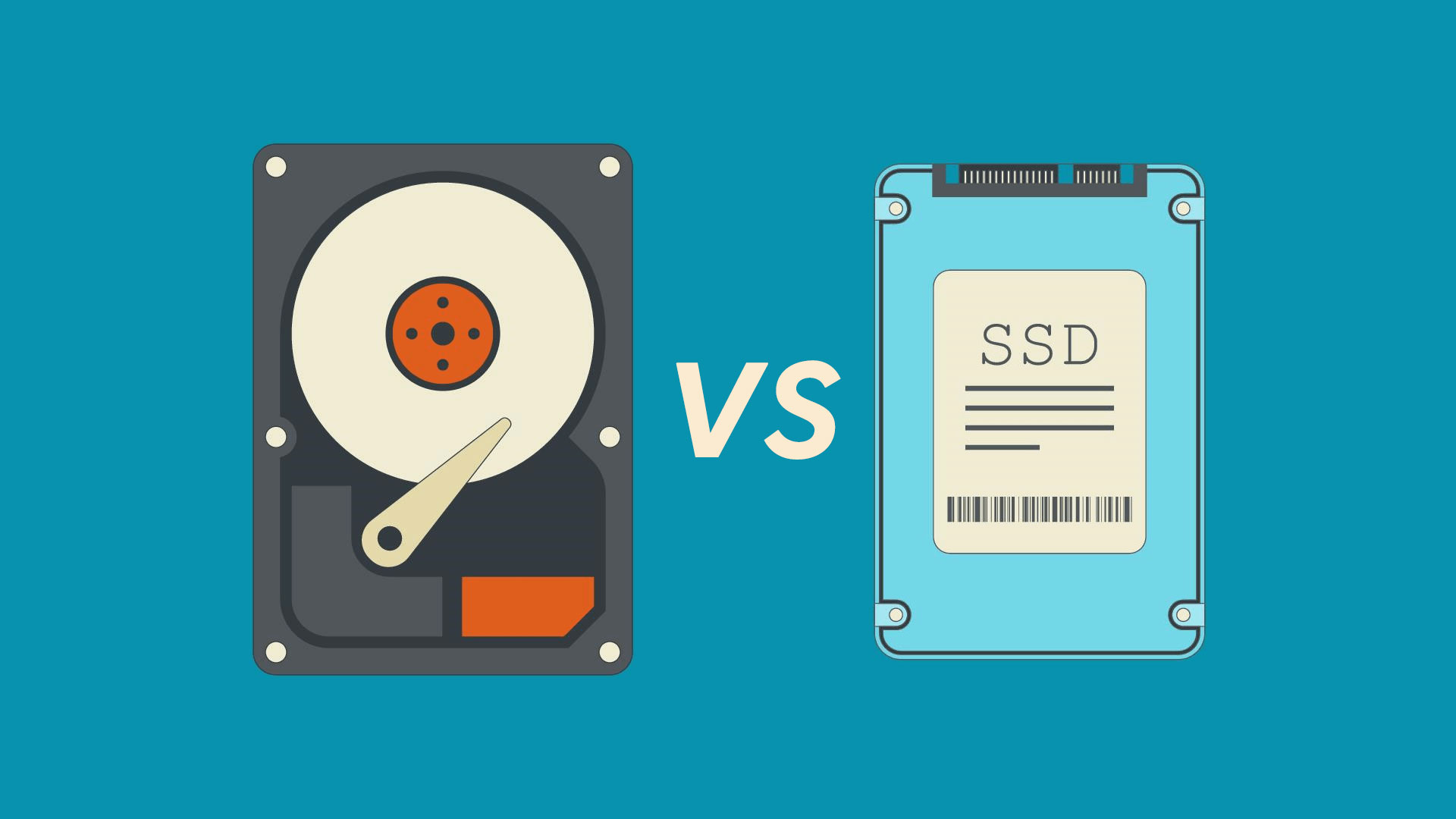 Almost a decade ago, HDDs were the only viable option for everyday storage options, but now SSDs are often used on high-end machines and most of the branded laptops.
Even some experts use it as a boot drive or cache drive to speed up the overall performance of the computers.
If you have made a decision to buy a storage unit and still in doubt then read ahead major reasons to use HDD and SSD.
Go with HDD if you…
are in tight budget and what plenty of storage.
want to store large amount of data.
want to make a simple yet low-cost system.
You will get much more space to store a lot of data, but the system's boot-up time, application launch time and file read-write speed will be average.
Go with SSD if you…
want to increase overall system speed.
have a sufficient budget to afford the extra cost.
You will get a superior boost in overall system performance. The system will boot faster, the application will launch snappier and you can read-write files quicker.
Go with Both if you…
want to build powerful but a system for data storage too.
just want to increase system speed only, not data storage.
want to store hell lot of data or short term backups.
This is a cost-saving option if you want the taste of both in a smart way. SSDs are faster so better use it as a primary drive for system boot, applications and cache files. Use HDDs for storage drive only as they are cheaper and offer plenty of storage space.
Let's compare both of them in detail, so we can be specific while making a purchase.
Features
HDD (Hard Disk Drive)
SSD (Solid State Drive)
Capacity
Around 500 GB to 10 TB
Around 128 GB to 512 GB
Cost Per GB
Cheaper ($0.04/GB)
Expensive ($0.20/GB)
Encryption
Full Disk Encryption – FDE
(In Supported Models)
Full Disk Encryption – FDE
(In Supported Models)
Failure Rate
3 to 5 Years
Over 5 to 10 Years
File Copy
(Write Speed)
120 MB/s
200 MB/s to 550 MB/s and Over

File Open
(Read Speed)
Slower than SSD
30% Faster than HDD
Heat Produced
HDDs Don't Produce Heat, But its Moving Parts Do Generate Heat

Lower Amount of Heat is Produced
Magnetism Affected?
Yes and it Can Erase Data too
Safe from Magnets
Noise
Audible Clicks and Spinning Sounds are Possible
No Sound as No Moving Parts are Present
OS Boot-Time
Over 30 Seconds
(Windows 10)

10 to 15 Seconds
(Windows 10)
Power Draw
6 to 7 Watts
2 to 3 Watts
Vibration
Some Vibrations are Possible
No Vibration at All
Special Note
Don't Move HDDs in Working State
SSDs Can Be Operated in Working State
I hope this table will help you to understand what is a better option for you and you'll make the right buying decision.