Today, having a laptop has become an essential for college students. They do not need it just for studies but also for other activities such as gaming, listening to music, chatting and so forth. So, if you have decided to purchase a reliable and nice laptop to invest one, you need to find the one which can meet your specific requirements. Of course, you need to conduct in depth researches so that you will be able to come up with the best laptop that could quench your needs. There is no doubt that it is quite daunting to end up at one brand but it is possible if you stay tuned to know the best laptop brands for college students.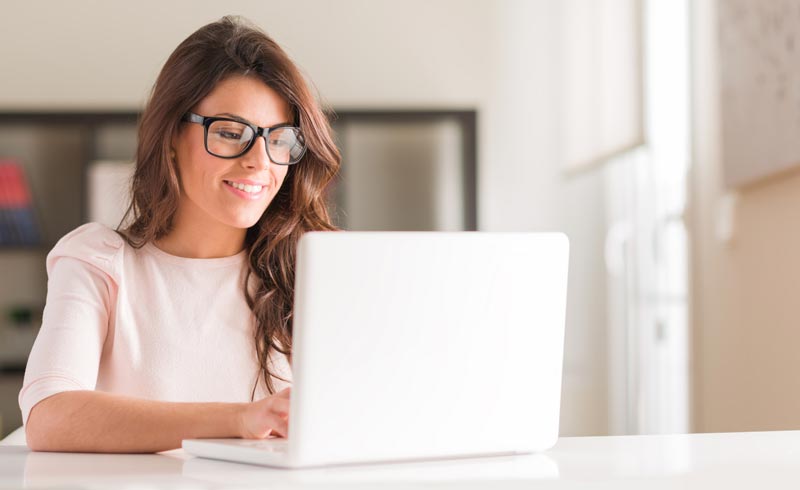 10 Best Laptop Brands for College Students
Here we have top 10 best laptop brands and models for college students which can be utilized for each and every tasks that a student seeks.
#1 Apple
When it comes to brands that launch innovative and high end laptops, Apple stands first amongst all of them. They have completely revolutionized the industry with their laptops which are highly renowned for their features, specifications and quality. The overall design of Apple laptops tend to be elegant and excellent. If you are not budget conscious, then Apple is the best choice.
It comes with 4GB RAM. It does not include a touch screen but has a large display to ensure the convenience of the users.
Apple MacBook Air features standard 1.6 GHz processor which enables students to complete their assignments on time.
It is light weight and weighs around 3 pounds and so the students need not have to worry about carrying them wherever they go.
#2 Dell
If you have a great passion towards windows and have been looking for a perfect laptop brand to invest to enjoy incredible performances combined with after sale services, then Dell will be your priority. It is a world renowned brand and has been designing high performance laptops for the users in a wide range of prices. If you want to purchase a laptop which is worth your hard earned money, you can choose to purchase laptops manufactured by Dell.
You will be thrilled to deploy this Dell Inspiron 15 laptop. This device weighs around 5 pounds and looks sleek and smooth.
It comes with backlit keyboard that enable students who spend long nights for studying. It boasts a 15.6 inch touch screen and thereby allowing you to transition between the tasks easily.
The laptops enjoy a screen resolution of crispy 720p, which allows you to watch HD videos to follow class instruction.
It is powered by 8 GB RAM and is commanding enough to long last throughout your college life.
#3 Asus
Asus is highly reputed for its high quality components and is regarded as the topmost brand in terms of affordability. The laptops from Asus can be obtained in different prices that range between $300 and $2399. When it comes to high end models, they are aimed at individuals who have big budget to get a laptop. The designs of laptops are pretty straightforward and solid.
This laptop comes with solid state disk and is excellent is design and compactness. It boast 13.3 inch HD display.
It is powered by 2nd generation Intel core i5/i7 Processor along with Turbo Boost and comes with 4 GB of RAM.
#4 Lenovo
The laptops designed and manufactured by Lenovo tend to be nondescript. While they lack in style, they are built with very strong quality. The laptops of this brand are highly appreciated for their quality hardware and components. The products are not only reliable but also last for longer period of time.
It boasts an Intel Celeron 1000M processor whilst running off Windows 8 platform.
The 15.6 inch LED screen is complete with an incorporated camera feature that performs well with advanced Intel HD graphics package.
Lenovo G580 comes with 4 GB RAM and a sturdier six cell lithium ion battery, which make this product as a great addition to the shopping list of the college students.
#5 Hewlett-Packard (HP)
HP is regarded as the most valuable and recognized brands when it comes to laptops for college students. The laptops of this brand are the perfect combination of style and functionality. The products are ranger higher among the laptop users. The laptops are geared towards a broad range of consumers.
It comes with 15.6 inch wide screen and storage capacity of 750 GB 5400rpm serial ATA.
The Intel core of this laptop is 5-2410M 2.30GHz Processor and memory of 6GB DDR3 1333 MHz.
#6 Sony VAIO Laptops
Sony VAIO laptops have gained a lot of reputations among the users. The recent models are sleek and simplistic and even facilitate touch screen to support windows 8. The laptops of this brand are designed to ensure utmost functionality and consistency. So, it is always better to invest on Sony laptops.
This laptop features 4GB RAM and weigh less than 2 pounds.
The screen size is a plenty 11.6 inch and comes with touch screen facility
It has ample storage of 25 GB which is adequate for college students to use it during their entire college life.
#7 Acer
Acer is counted as the seventh leading laptop brand and has gained lots of reputations among the people. It is quite common to see these laptops being used by college students. Whether you want laptop with ultimate portability, utility or simplicity, it is better to go with Acer.
Perhaps, it is the best choice and is one of the least expensive laptop computers available for college students.
It includes potential Intel Celeron 847 processor which is paired with 1.1GHz of speed and power. It also comes with 4GB RAM, which can handle everything with ease.
It is perfect for those students who want a high end laptop to complete their projects on time. Chromebook includes 11.6 inch screen which depicts Intel HD graphics without any hassle.
The 6 hour battery life provided by Chrome Lithium ion battery keeps you working hard all through the day.
#8 Samsung
In the recent times, Samsung has gathered a lot of applauds for its laptops. This manufacturer is dedicated towards engineering laptops for college students in different price ranges from $249 to $1399. Whether you have enough money or on tight budget, you can find a laptop that can quench your needs.
This is the state of the art laptop and is ideal for those students who enter college. It has hit the market with Intel core i5-3337U processor featuring a neat 4-way processing capacity to increase the speed.
Above all, it comes with 4GB of memory which can be extended to around 16 GB. The students can use this laptop to stream TV shows, music, photos and movies and thereby allowing students to access to a full entertainment system.
The device just weighs around 4 pounds, which makes it possible for the students to carry it easily.
It includes 3 USB ports in total and comes with integrated HD webcam and microphone, which made this laptop a prominent choice for the students.
#9 Toshiba
If you are looking for a laptop with utmost functionality and advanced features, then it is wise to invest on Toshiba laptops. While the laptops are available in different price ranges, investing on expensive one facilitates you in accessing the most realistic features. The manufacturer has incorporated high quality hard ware components that enable to use the device to a great extent.
This laptop comes with 15.6 inch wide screen with storage capacity of 640 GB disk space.
It also features 4 GB DDR3 1333 MHz memory.
It includes core i3 processor and weigh around 5.7 lbs.
#10 Compaq
Compaq has been regarded as one of the most popular manufacturers of laptops for college students. Its products are of high quality and are affordable. They also have a wide range of great features which enable the students to complete their daily task in no time. They are really excellent in their performance and respond faster for all the demands of the user.
It includes 14.0 inch HD display and is powered by Intel Pentium dual core B960 Processor.
It boasts 2GB Ram which can be upgraded to around 8 GB
So, these are the 10 best recommended laptop brands that we would suggest to a college students considering performance and portability. If you know any best one please suggest in comments.
Best Laptop Brands for College Students
Apple

Dell

Asus

Lenovo

Hewlett-Packard (HP)

Sony

Acer

Samsung

Toshiba

Compaq
Technical Expert's Review
Having a laptop has become an essential for college students; especially when the burden of study increases. Thus here we have listed top 10 laptop brands for college students to select best one.