5 Tools to Check Your Website Speed and Performance
A website's speed and performance is one of the most important factors that every webmaster look for it to boost their conversion rates. If your website takes more than 2 to 4 seconds to load then sure you are going to lose your actual potential customers. The best practice would be to analyze the website for its loading speed and performance. Here we have 5 awesome tools to check your website speed and performance; it will sure help you to find out the bottlenecks of the website.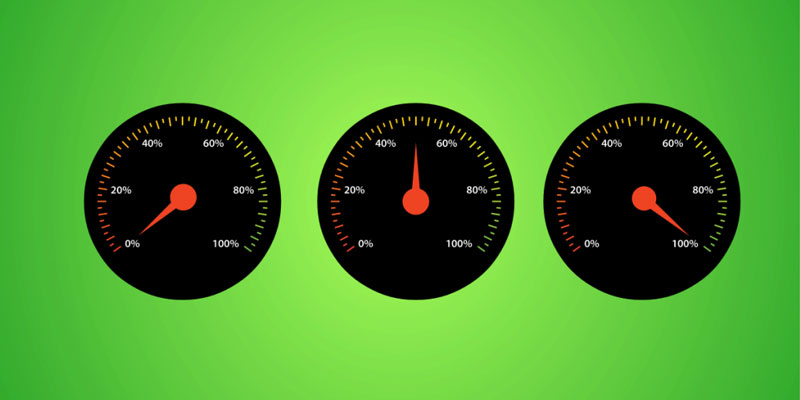 According to Basic Human Nature,

If a website takes more time to load sure you are going to lose the battle of getting more visitors traffic and conversions rates; especially if you are in competition.
1. Pingdom Tools
In our list, Pingdom Tools is the most known used and tool for analyzing overall speed of the website. It actually loads your site on their server and analyzes every bit of data being transferred and based on results it also shows the percentage of optimization you have done and need to be done for more performance.
However, it is not in depth measurement tool because it is just based on the basic page analysis tool which cover things like waterfall of site loading time and content response time. But still Pingdom Tools is the best tool for testing the load time of a page, analyzing it and finding the bottlenecks.
2. GTmetrix
The another one is GTmetrix, which is a very good tool for analyzing the performance of a website. If follow up the Google PageSpeed and Yahoo! YSlow rules which are world's most followed rules for web optimizations.
It covers everything which a webmaster wants to know and show you all the breakdowns. But what we like here is their simple and effective method of analyzing the website and the list of suggestions that needed to be optimized.
If you are going to make a very well optimized and powerful site then GTmetrix is worth trying tool for web optimization.
3. WebPageTest
Another most famous website performance and optimization tool are WebPageTest. WebPageTest allows you to select desired location, different browsers, even kind of tests (single or multiple times) to analyze your website in the better way. It also grade down the results and suggest you what things can be done correctly so that your site can outperform.
What we like here is filmstrip view and video which shows how fast the site is loading. If you love to test your site all over the world and want a better result from every corner of the world, we suggest this tool to try for analyzing website speed and performance.
4. PageSpeed Insights
Let's have a look at king of all website performance measurement tools. PageSpeed Insights tool is an awesome tool that based on user engagement concept most. It only focuses on visibility of a site first and scripts later.
Many a time it happens that whatever theme we are using is full of JavaScripts and CSS files. So this tool tells you how you can organize your assets in an enhanced way so that your site becomes faster in accessing and reliable on using it.
Almost all of you would have experienced this tool once in life as we think because it is itself from Google.
5. LoadImpact
If you want to try something different tool that represent ultimate capabilities of your website then LoadImpact is an awesome tool for you. It is not like testing your site and showing you what you can optimize. It is a simulation of sending 50 concurrent users to your website and checking of how your site is performing under this stress.
This is a better of testing the site if you are going to do something big, because over optimizing may kill your hardware resource on server and ultimately everything will go wrong so we must use this simulation before doing anything big.
These are 5 most popular tools that you can use to check your website speed and performance all the time.